LuitBiz CRM Implementation & Customer Onboarding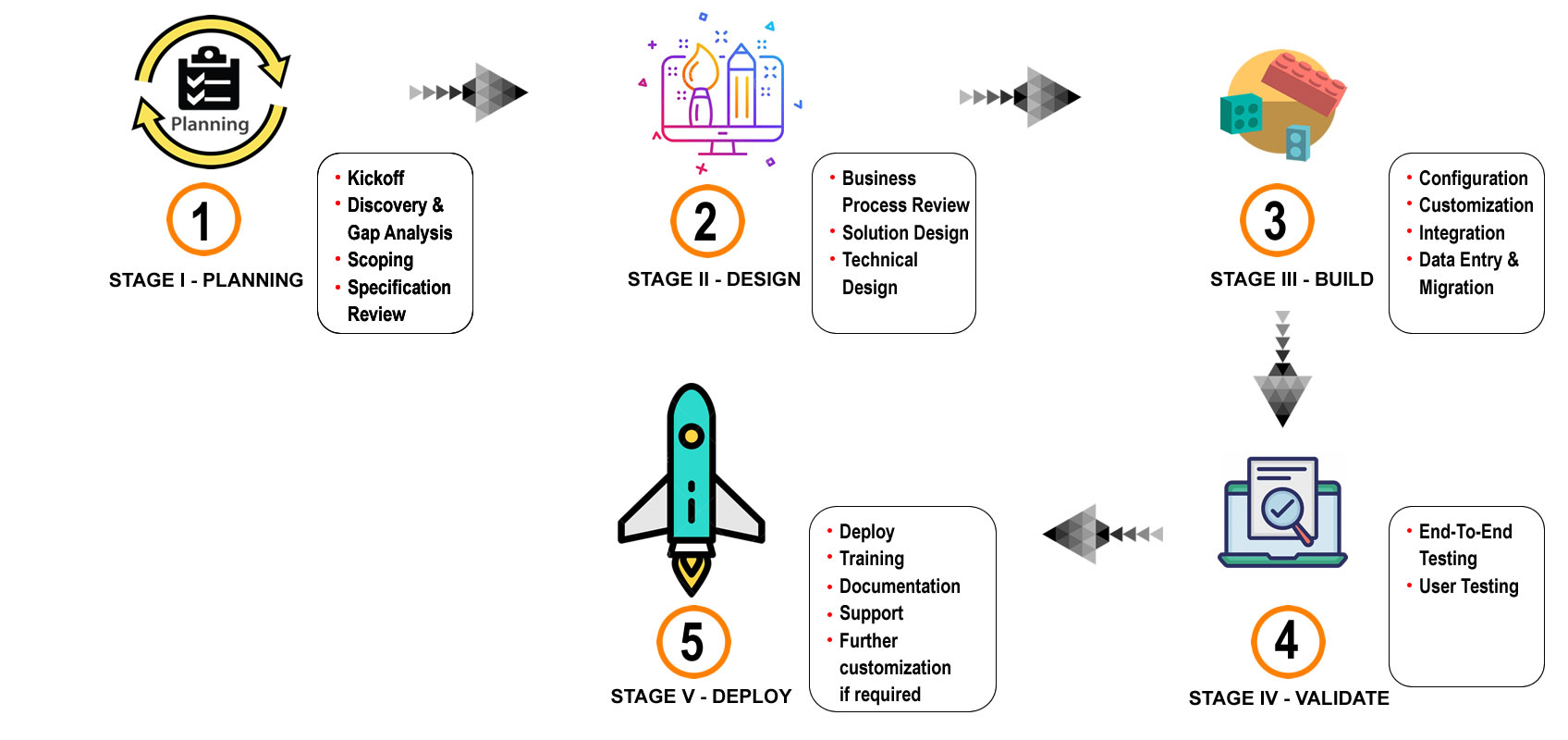 Implementing LuitBiz CRM
LuitBiz CRM implementation services fundamentally has five "stages"
During this planning stage along with the project kickoff, we do a complete system study and gap analysis, study your requirements and specifications and present the complete requirement document.
At this stage we work with you and your team to dissect your CRM requirements and modify the design of LuitBiz CRM if required to meet your business and usability requirements.
The building stage involves coding and including the customizations and integrations you require, data migration and data entry. This stage ensures that you have a smooth transition to LuitBiz CRM.
The validation stage includes testing the customizations and integrations, both system and user testing. Any bugs that might exist are fixed during this stage.
During the deployment stage, we do a lot of hand holding, train the users, provide video and audio guides and ensure that the transition to LuitBiz CRM is a very smooth one.