About Us
Founded in 2004, Luit Infotech is an India-based software company registered in Bangalore. We are a leading provider web-based SaaS business software, "LuitBiz". Since its inception, Luit Infotech has served a diverse range of customers from enterprise, education, research, and manufacturing sectors and built a substantial market presence with many prestigious installations. LuitBiz is the first complete business applications software that is completely responsive with no mobile apps to download and is extremely easy to use with extensive audio and video user guides in all screens.
LuitBiz is a SaaS on the cloud where you can start using the software immediately after making the payment based on your requirement. You can pick and select whatever modules you require and add more modules later if you wish.
The compliance features of the various modules of LuitBiz (NIOSH, FDA 21 CFR, GMP, ISO, HIPAA, OSHA, etc) makes life extremely easy for the quality department users of companies to meet their respective compliance requirements.
Learn More
Download Company Profile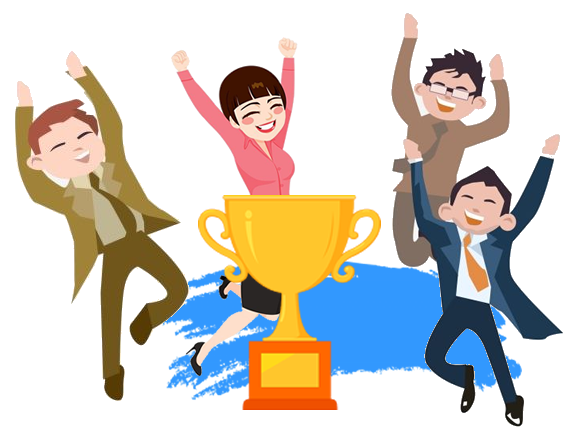 1000
Happy LuitBiz Customers whose business has benefitted
1000000
Lines Of Code written in LuitBiz and counting
26
% Increase in Customer Productivity after using LuitBiz
41
% Increase in Customer Sales Revenue after using LuitBiz
LuitBiz For Compliance
LuitBiz helps companies meet the following compliance requirements
Testimonials
This is what our customers say about LuitBiz
S. N. Sreepad
CFO
The Document Management System (DMS) bought by us from LuitBiz is user friendly. We have over 40,000 documents on the system and can retrieve any vendor invoice almost five years now in seconds. Their customer service has been very impressive and LuitBiz DMS is one of the easiest software we have used.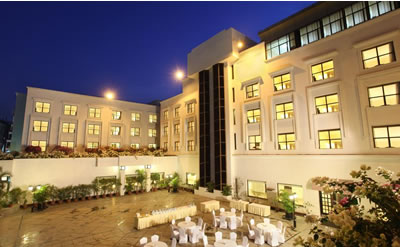 K A Srinivas
GM, BPM
LuitBiz BPM has been an ideal platform that has supported our innovative and complex business processes. It has helped us transform our key customer facing processes, enabling higher operational efficiency, reduced process cycle times, lower operational costs, and distinct competitive advantage. We are happy that we have chosen LuitBiz BPM to manage our business processes. The implementation team of LuitBiz helped us to reduce process cycle time.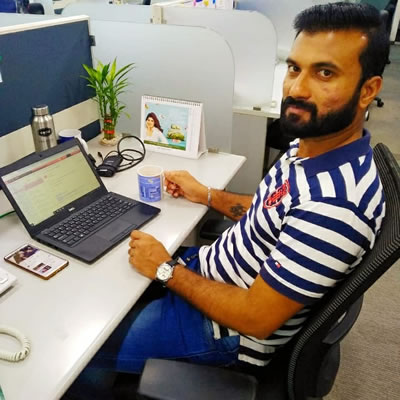 Arun Pillai
IT- SAP/ARIBA
We were in a search of a DMS system for our API documents control and our search stopped with Luitbiz. Using the systen for last 2 years. We are managing more than 20000 documnts and 5 plants in the system. Its is a user friendly and easy to use system. Any one can learn and start use the system within minutes. And their coustmer support is impressive and this is one of the best DMS that we used.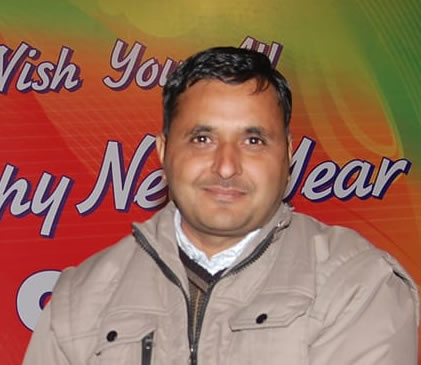 Anjesh Khamboj
IT Manager
LuitBiz is a powerful and the most easy-to-use software we have implemented. After implementing LuitBiz DMS, HRM and ESS in our company, our employees have become more productive, managers have become more impactful and our processes have become more efficient. The customer service of LuitBiz is very efficient and we have not faced any problems in getting our questions answered by the LuitBiz Team. We are now planning on implementing more modules of LuitBiz in our company.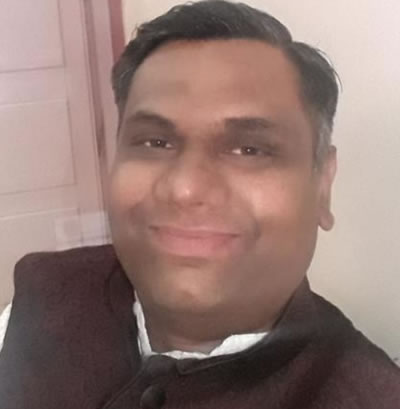 Niraj Dharme
Sr. Manager - DRA
We would like to express our satisfaction on the development of our standalone software. Luit Infotech Private Limited and the team did a very professional job. We are extremely satisfied with the solution given to us and the way communication was handled throughout the process. I wish them all the best for their future endeavors.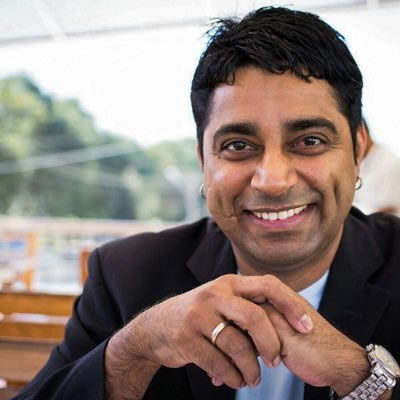 Sudhir Udayakanth
Founder & CEO
LuitBiz CRM provides many features out of the box like multiple business location support, task management and customer communication management that directly addressed our requirements when managing customer accounts and attracting new ones. Their support services have been awesome and on-boarding was a breeze with online help and implementation help from LuitBiz implementation services team.
Pricing
The prices of LuitBiz modules are given below. Please note that for each module (apart from LuitBiz HRM), a minimum of 5 licenses need to be purchased.
LuitBiz BPM
$30
/ user / month, billed annually
Forms Creation & Management
Workflow Attached Forms
Data Entry Forms
Workflow Process Reports
User Designed Forms & Workflows
LuitBiz EAM
$35
/ user / month, billed annually
Asset Inventory, Issue, Finance & Budget
AMC, Warranty & Preventive Maintenance
Asset Order & Purchase
Asset Real Time Alerts & Reports
Asset Movement & Transfer
LuitBiz QMS
$40
/ user / month, billed annually
Document Control
Quality Forms Creation & Management
Quality Process Management
SOP Management
Quality Alerts & Reports
LuitBiz CRM Basic
$20
/ user / month, billed annually
Sales Pipeline Management, Quotations & Invoices
Customer Support
Sales Reports
Sales Projections
Marketing, Projections, SWOT Analysis
LuitBiz CRM Enterprise
$35
/ user / month, billed annually
All Features of LuitBiz CRM Basic
Sales Projections
Marketing, Projections, SWOT Analysis
Advanced Support With Support Rules Management
Sales Team Communication
LuitBiz CRM Customer Module
$8
/ user / month, billed annually
Support Ticket Submission
Customer Wishlist
Messaging & Broadcast
Invoices
Company Branding
LuitBiz DMS Basic
$20
/ user / month, billed annually
Version Control
Document Storage, Search & Retrieval
Document Category & Tagging
Workflow Management & Document Approvals
Electronic Signatures
LuitBiz DMS Enterprise
$30
/ user / month, billed annually
All Features of LuitBiz DMS Basic
Workflow Management & Document Approvals
Electronic Signatures
Document Reports & Communication
Document Templates For Compliance
LuitBiz DMS View
$6
/ user / month, billed annually
Works with both LuitBiz DMS Basic & Enterprise
Document View
Document Search
Document Communication
Ability to control document viewing dates
LuitBiz HRM
$40
/ user / month, billed annually
Employee Lifecycle Management
Tasks, Recruitment, Training & Appraisal
Helpdesk, Loans, Bonus, Reimbursements
Leave, Attedance & Payslips
Company Policies, Organization & Calendar
LuitBiz ESS
$10
/ user / month, billed annually
Works in Conjunction with LuitBiz HRM
Complete Employee Self Service Portal
Tasks, Recruitment, Training & Appraisal
Leave, Reimbursement & HR Forms
Helpdesk, Communication & Calendar
Frequently Asked Questions
What is cloud computing and SaaS software?
The "cloud" is a set of different types of hardware and software that work collectively to deliver many aspects of computing to the end-user as an online service.
Software as a service (SaaS) is a software licensing and delivery model in which software is licensed on a subscription basis and is centrally hosted. It is sometimes referred to as "on-demand software". SaaS software is typically accessed by users using a thin client via a web browser.
Why is the Cloud model better than installing and maintaining on-premise software?
The cloud offers many advantages over on-premise software. Firstly, it is simple with no hardware to buy and no software to install. Additionally, there is no huge upfront fees required. You do not need an IT team to manage your hardware / software and you have absolutely no worries about downtime, backups, or recovery. When you are using a SaaS software, just log into the system using your browser and you are there.
Our budgets are getting tighter. How do I justify the cost of buying LuitBiz?
LuitBiz is offered on a subscription basis, typically considered an operating expense. This allows you to avoid the paperwork, delays, and "red tape" of capital expenditure requests. With LuitBiz, you can implement the solution and have it fully operational in less time than it takes to gain approval for the capital expenditure request for on-premise software that involves a huge upfront cost.
How reliable and available is LuitBiz?
With proven uptime, the likelihood of our servers going down is almost nil, a standard most internal IT organizations can't match. Our network has multiple interconnections with tier-1 network providers and hundreds of peering partners, being constantly optimized for performance and reliability. This means that you can access LuitBiz fast regardless of where you are on the Internet. We follow a best-practices system-hardening process to strengthen our core systems and network devices from potential attacks.
Can I purchase individual modules of LuitBiz?
Yes. You can purchase any module of LuitBiz depending on your business requirement.
Contact Us
LuitBiz Inc.
For more information, videos and articles on LuitBiz, you can follow us in our social media handles given below:
India Office
343, 9th Main, 22nd Cross
Sector 7, HSR Layout,
Bangalore (India) 560 102
+91 80 4206 1217 / 88613 47114
US Office
8 The Green
Ste 300,
Dover, DE 19901